Learn about one of the female-founded brands featured in our upcoming Easter Egg Limited Edition, Grande Cosmetics!
About the Brand
Grande Cosmetics cites themselves as creators of transformative beauty. Founded by Alicia Grande,  the brand's mission is to never create products that are "just makeup". From the very beginning, Grande has been paving the way for results-driven serums and double-duty skincare-infused cosmetics to help you reach your full potential while still feeling like… well, yourself!
Grande Cosmetics Conditioner Peptide Mascara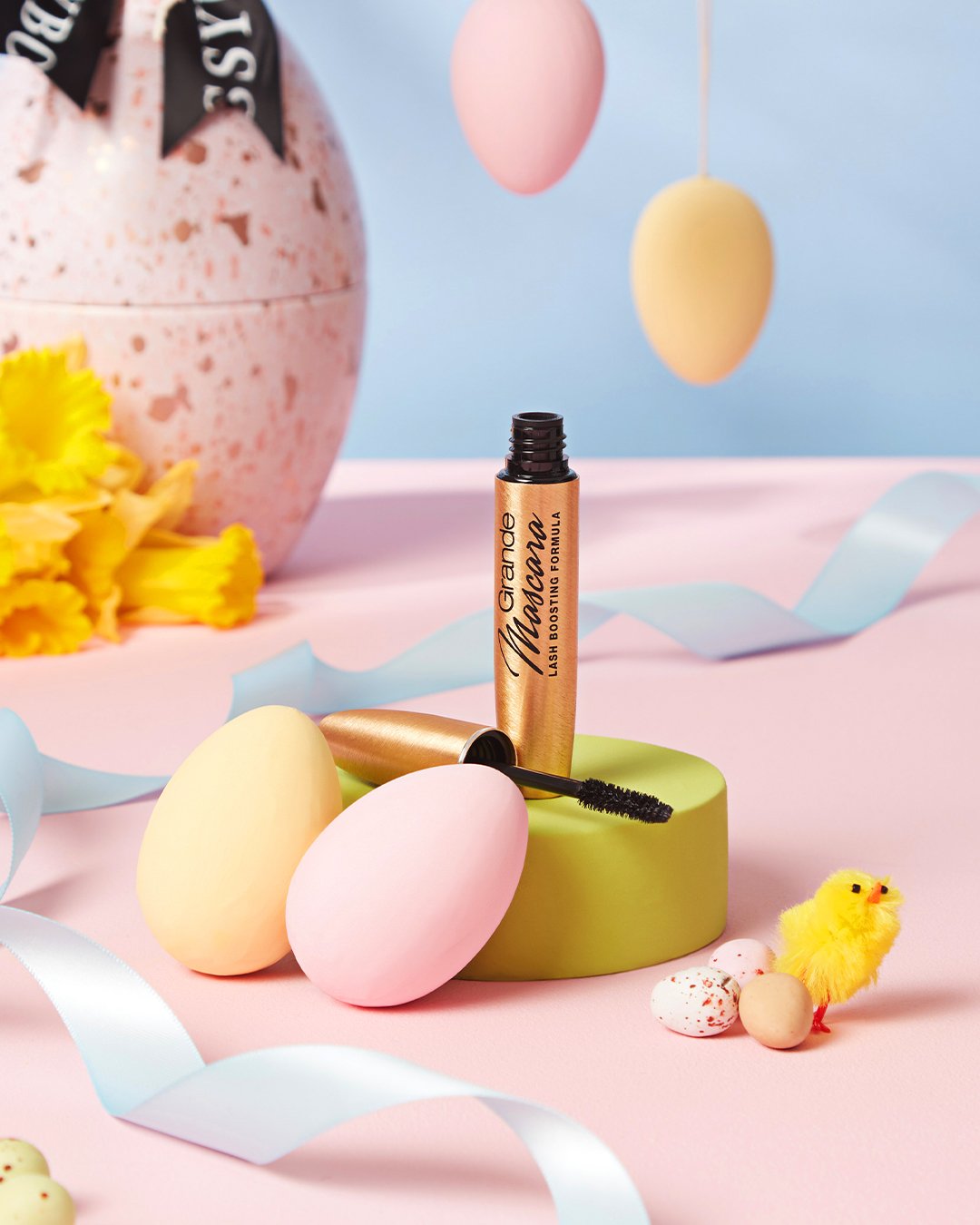 This exclusive mascara not only provides extreme volume and length, but is infused with a lash-loving blend of peptides, panthenols, and natural waxes.
These key ingredients condition your lashes while you coat them to promote the appearance of healthier-looking lashes over time. Its buildable, clump-free, water-resistant formula is easily removable to prevent lash breakage while keeping the lashes flexible and strong. The applicator brush is made with the perfect combination of hard and soft fibers to lift lashes and achieve ultimate volume.
Ophthalmologist-tested and suitable for contacts and lash extensions.
Coming Soon…Our Easter Egg Limited Edition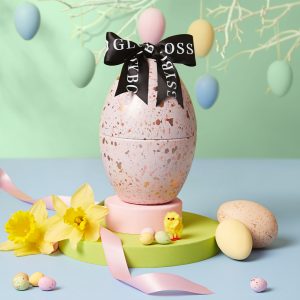 The Easter Egg Limited Edition is back for the 3rd year in a row!
Valued at over $120, this egg is full of surprises and delights for the lucky GLOSSIES that can snag their eggs first.
But it's more just an eggceptional collection of products from premium brands and treats.
The Golden Eggs
Keep your eyes peeled for the golden eggs this year! There are 32 golden eggs with prizes that will be sent to some lucky GLOSSYBOXES that order the Easter Egg Limited Edition. Receivers of the golden egg can redeem a FOREO Bear, worth a total of $299!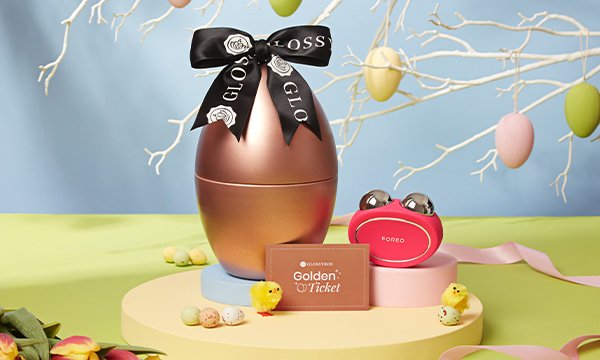 About the FOREO Bear
With a variety of microcurrent facial workouts, the FOREO Bear is your pocket-sized personal trainer for your face. By gliding the microcurrent spheres over your skin to build collagen, repair elastin & tighten your face via electrical currents that mimic your body's own natural processes, you effectively give your face an exercise routine! The result? Youthful, radiant skin!
Make sure to stay in the know this year, and DON'T miss any announcements, by signing up for the waitlist!