This month, we wanted to take your mind off your worries and treat yourself to some me-time and Pure Relaxation with our September GLOSSYBOX. As we wind down from the summer, our box this month was meant to help you take a moment to rest and let your mind recuperate before the hectic holiday season begins.
See the full collection of what was in September's box! 
What Was in Our 'Pure Relaxation' GLOSSYBOX
DHC Astaxanthin Collagen All-in-one Gel​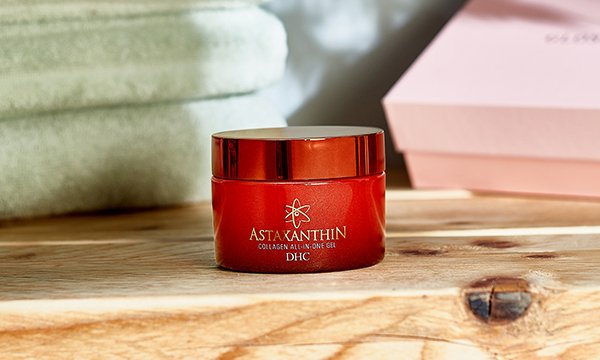 This lightweight facial moisturizer tones, hydrates and brightens skin in one step. It's powered by astaxanthin, a natural antioxidant proven to be 6,000 times more effective than vitamin C and 550 times more powerful than vitamin E in eliminating free radicals that cause premature aging.
To read more about DHC and their featured product, check out our blog here. 
Four Sigmatic Hot Cacao with Reishi​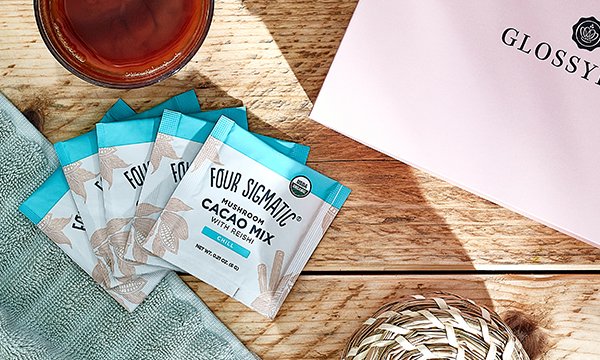 Treat yourself to a better bedtime with this vegan, gluten-free, dairy-free, organic cacao mix. Made with Reishi mushroom, you'll experience a relaxing evening and a better night's rest.
Learn more about Four Sigmatic here, and try our editor's unique recipe!
Terre de Mars Reddition Body Cleanser​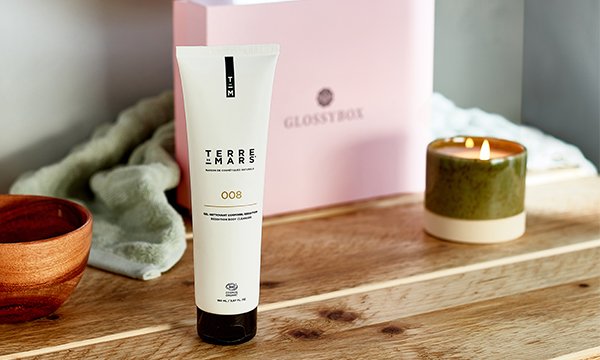 Clean and refresh your skin while nourishing, toning, and protecting it at the same time. This organic low-foaming, aromatic cleansing gel, which is suitable for all skin types, is infused with bioactive ingredients such as coffee, rosemary extract, verbena oil, and aloe.
Daily Concepts Hammam Mitt​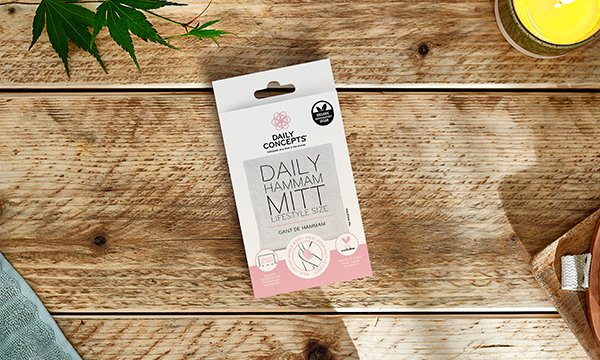 Detox and refresh your skin for a youthful glow! Made for your body, this cloth cleanses and exfoliates at the same time. It detoxifies, rehydrates, and nourishes without stripping and drying out your skin so you can look and feel your best.
Davids Natural Toothpaste – Peppermint​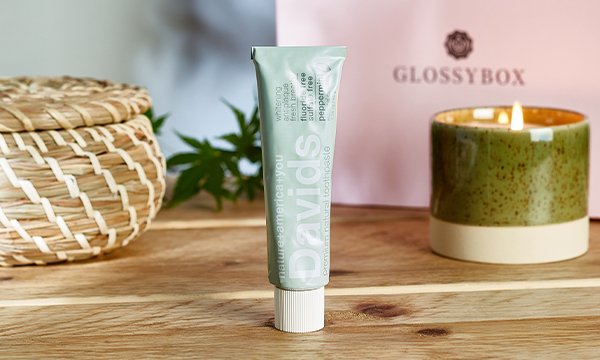 Freshen your breathe with this premium sustainable toothpaste. Designed to naturally whiten, remove plaque, and freshen breathe, Davids is made with naturally sourced and naturally derived ingredients to elevate your health and oral care. Your teeth will be whiter in no time!
This Works Stress Check Clean Hands​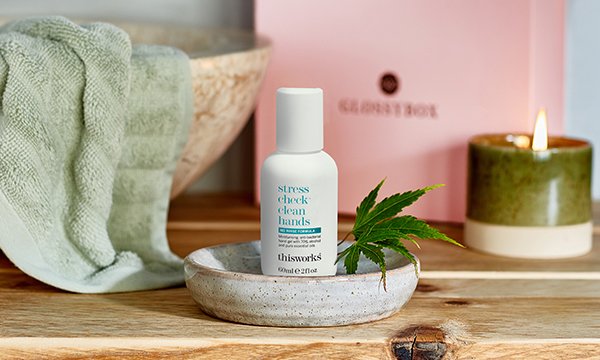 Keep your hands clean anywhere you go! This hydrating hand gel with 70% purifying alcohol, hard-working hyaluronic acid, and a super blend of lavender, chamomile and neroli will make your hands clean, safe, and moisturized whenever you can't get to some soap and water.
Let's Chat: Tell Us What You Think!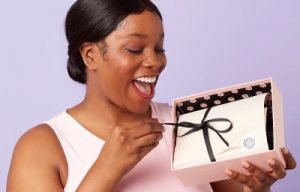 Don't forget to review your GLOSSYBOX products! Not only do we consider your feedback when we make future boxes, but for every review you share you also receive Glossy Credit!
Glossy Credit is our members-only reward system for subscribers.
You can collect the credits every month by writing reviews, leaving surveys, filling in your beauty profile and referring your friends.
You can use the credit on upcoming Limited Edition Boxes, or to buy more of your favorite products on our partner beauty site, LOOKFANTASTIC.